Use this forum to get help with using the site and its features. Be sure to check other topics in this section before posting your own to see if anyone else has already asked for help with the same problem and see what solution they were given..
_________________
Admin Elite





Posts

: 80


Poke Tokens

: 172


Join date

: 2010-01-02


Age

: 24


Location

: Sinnoh with my Torterra climbing his tree



good news is that so far, no problems with your website!!!
Ground Gym





Posts

: 343


Poke Tokens

: 333


Join date

: 2010-06-07


Age

: 22


Location

: Wherever Gliscor Leads Me



Error Code: 86420

This error occurs when there is a communication problem between players during online gameplay.

Try this:


If your router's security software (firewall) is turned on, it may block communication that is required for online gameplay. To fix this, try disabling the router's firewall*.
Most firewall settings are located under the "Advanced" or "Security" tab.

If the problem still persists with the firewall off, you may need to open ports on your router through the Port Forwarding feature.
Create a manual connection on your Wii and assign a static IP Address.
Open ports 1 through 65535 as both TCP and UDP.
Ensure the ports are forwarded to the same IP Address given to the Wii during the manual setup.
Trouble connecting to a friend?
If the above steps have not resolved the issue and you are trying to connect with specific friends, the problem could potentially be an issue on your friend's network. Your friend will have to perform these troubleshooting steps with their home network.

Using USB Connector or Lan Adapter? Please call 1-800-255-3700 so that we can assist you further.

*While Nintendo provides this information for our consumers' use, it is up to each consumer to determine what security needs they have for their own networks, and to decide how best to configure their network settings to meet those needs


im not sure if this works but thats what i found pls tell if u know how to fix
Charizard





Posts

: 45


Poke Tokens

: 153


Join date

: 2010-06-08


Location

: Top of the leader boards



Charmeleon





Posts

: 22


Poke Tokens

: 124


Join date

: 2010-06-07


Location

: Im in the Pacific ocean under the Sea With Aerial



_________________
He's Watching YOU!!!!! o.O
Ground Gym





Posts

: 343


Poke Tokens

: 333


Join date

: 2010-06-07


Age

: 22


Location

: Wherever Gliscor Leads Me



some people cant trade or battle with others thats why
_________________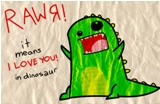 Dragon Gym





Posts

: 242


Poke Tokens

: 384


Join date

: 2010-06-09


Age

: 23


Location

: Where ever dragonite wants to go :D



_________________
He's Watching YOU!!!!! o.O
Ground Gym





Posts

: 343


Poke Tokens

: 333


Join date

: 2010-06-07


Age

: 22


Location

: Wherever Gliscor Leads Me





Similar topics
---
Permissions in this forum:
You
cannot
reply to topics in this forum